I don't know that I can find words to adequately describe your presentation. It was truly inspirational. No wonder you won that award at the Soldiering On Awards! So many visitors told me how impressed they were hearing your speech about your journey. It clearly was a serious subject but you managed to put it across with grace and ease. Your sense of humour was very well received.
Carolyn McLaughlin, Chair of Communications, Rotary Club of Wylde Green.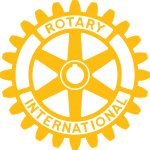 Since Clive was injured in 2010 whilst serving in The Royal Engineers, he has devoted his life to the welfare of injured service personnel. As an Ambassador for Troop Aid he has willingly given his time and skills on many occasions to further the interests of the charity.
This has ranged from appearing on promotional materials to giving talks educating audiences on the work Troop aid does and representing the organisation at formal events. His natural, self effacing manner and warm, friendly personality mean he easily relates to people from all sorts of backgrounds, from fellow military personnel to school children, from corporate sponsors to the general public. Whenever we've asked him to help he's been there, good natured and with a fun sense of humour that instantly endears him to the people he meets. He really is an inspiration to those he meets and the causes he champions. Everyone at Troop Aid wishes him well.
Pam & Al Sutton, Co-Founders of Troop Aid

"As well as being involved with the Club's charity (Wolves in the Community Trust), Clive has been involved in numerous after dinner talks, team motivational talks and fundraising here at the club.
Clive is incredible with publicity events and has for the last two years played a key role in the clubs Remembrance Day matches. Clive is totally different to any motivational speaker you will have heard before! Not only does have a unique way of captivating and gripping an audience he has a truly compelling story. But Clive doesn't just talk well, he is genuinely one of the nicest, most positive persons you will meet, with a totally infectious personality.
With Clive you can see that the right attitude, ambition and outlook anything can be achieved.
Clive is a very well respected here. We have received awesome feedback from Clive's talks and this is why he continues to actively be involved here at the club."
Paul Richards
Head of Safeguarding and Supporter Liaison Officer